Events and meetings
Karst & Cave related events and meetings
Details

Written by

News Manager
There will be many fantastic excursions. Hurry up to book your ticket! Follow this link to book.
1. Caves of Cerdon + Caves of La Balme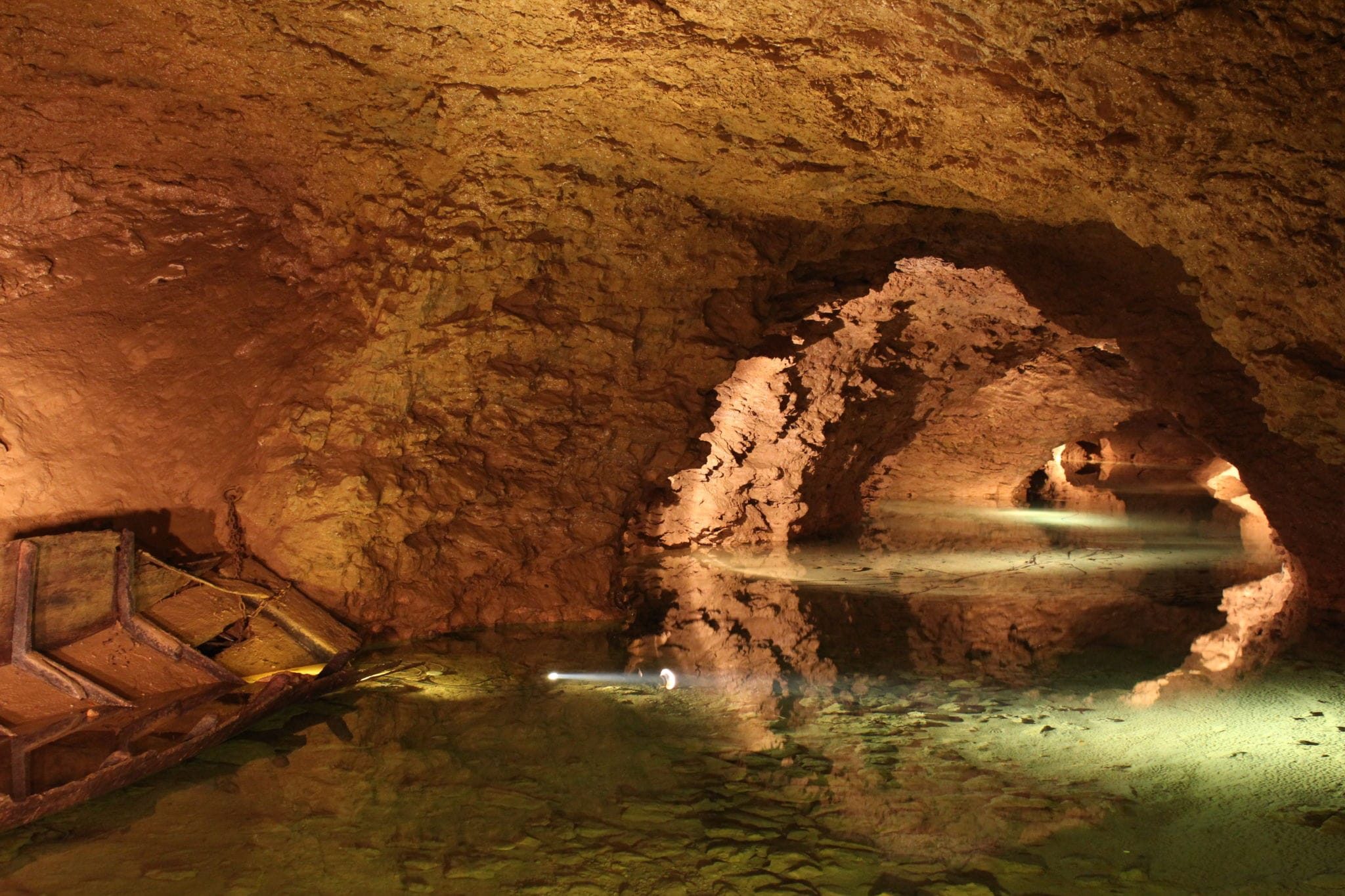 Beautiful area in Southern Jura. This is an outstanding caving attraction. There are two famous tourist caves. The Saint-Julien cave has been available for public since 1930s. Temperature inside is between 0 and 14 °. The cave of Labalme was visited by King François. There is a siphon that was once a cave diving record. More info on this website.
Details

Written by

News Manager
As COVID-19 grip tightens around the globe it is becoming more and more difficult to conduct traditional caving activities. One after another conference, symposiums and meeting are being cancelled or postponed to 2021 without definitive dates. Below is the list of Karst and Cave - related meetings that has been postponed:
Details

Written by

News Manager
The message from the ERIS 100 Organizing Committee
ERIS 100 Postponed to 2021March 31, 2020
Dear Friends and Colleagues,

Following a thorough consultation with the Romanian Academy under whose aegis we operate, as well as with our key stakeholders, we regretfully have to announce that ERIS 100 - The 1st International Karst Science Forum to be held in Bucharest, Romania, in June 2020, will be postponed to 2021.

Having spent the past nine months planning the Forum with our organizing committee, keynote speakers, participants, and event partners, we are sincerely disappointed not to be able to greet you in Bucharest, in June. However, we live in unprecedented times when health and human life take absolute priority, and staging a scientific event of any kind is neither possible nor advisable.
We shall inform you of the precise term of the ERIS 100 Forum 2021 as soon as it is decided.
We will also work to refund all registration fees as soon as possible, but please note that our administration is currently working at minimum capacity and so this may take some time. All abstracts will be withdrawn to allow for new or updated submissions in the second half of this year, as we will know more about ERIS 100 Forum 2021 structure. To stay informed on developments, please sign up to the ERIS 100 Forum mailing list here or follow the news on the website. We apologize for any inconvenience and thank you for your understanding.

Please pay attention to best practices during these stressful times, and stay healthy and safe.

With warmest regards,
The ERIS 100 Organizing Committee
Details

Written by

News Manager
Message from the conference orginising commetee:
Dear Friends, As you are no doubt aware, the COVID-19 virus is spreading around the world. Increasing numbers of restrictions are being placed on travel by governments, employers, and industry to reduce the spread of the virus. As a result, it is not possible to conduct the 16th Multidisciplinary Conference on Sinkholes and the Engineering and Environmental Impacts of Karst (more commonly called The Sinkhole Conference) as originally planned for next month from 20-24 April 2020 in San Juan, Puerto Rico. However, we have arranged with our partners and hotel to reschedule it for 12-16 April 2021.
We have selected April 2021 as the most assured date when the conference can be held with minimal health risks associated with the COVID-19 virus, while meeting our logistical obligations to our participants and partners. This later date also avoids conflict with other conferences scheduled at the end of this year that many of you are already planning to attend.
Details

Written by

News Manager
The French Federation of Speleology is proud to welcome 18th UIS International Speleology Congress that will take place in Le Bourget-du-Lac (Savoie, France) end of July 2021.
Visit the official websie of the Congress
Congress location is on a remarkable site, in the heart of Savoy, on the edge of Lac du Bourget, the largest natural lake in France and at the foot of the Bauges massif, labeled UNESCO World Geopark, close to Chambéry, the former capital of the Duchy of Savoy and Aix les Bains, spa and tourist town on the shores of Lake Bourget.