Events and meetings
Karst & Cave related events and meetings
Details

Written by

News Manager
UIS bulletin, bi-annual newsletter for year 2020 is published on UIS website. Dounload the 2020 version here. All UIS Bulletin issues available on this UIS page.
In this issue:
News about the International Year of Caves and Karst 2021 •
UIS BULLETIN: Complete collection now available
First international cave animal of the year
UIS Prizes 2021: Call for nominations
Special issue of the INTERNATIONAL JOURNAL OF SPELEOLOGY: Call for papers
18th ICS: Newsletter Nº 2 available
TABLE OF CONTENTS
Editorial: Uplifting Energy is Required 3
The President's Column: Advancing Speleology in the age of COVID-19 4
International Year of Caves and Karst 2021:
How to use and edit promotional material 6
UIS Bulletin: Complete collection now available 9
Special issue of the International Journal of Speleology: Call for papers 11
UIS Prizes 2021: Call for nominations 12
The first international cave animal of the year 15
Genovesa Underwater Cave encased in 10m of sewage 16
In Memoriam: Trifon Daaliev (Bulgaria) 17
Calendar of Events 19
News from the 18th International Congress of Speleology 2021 22
UIS Bureau 2017/2021 30
List of Member Nations 31
Annual Contributions and Bank Account 32
Details

Written by

News Manager
18th International Congress of Speleology is not just about caves, it is also a great fun! The entertainment program will be fabulous!
| | |
| --- | --- |
| Sunday, July 25 | 12h. Opening the congress, flag-raising concert |
| | 6 p.m. Opening night, aperitif, fanfare, music with the Fanfare des Pavés |
| Monday, July 26 | 8 p.m. Rock concert evening with Liam Duo |
| Tuesday, July 27 | 8 p.m. Gypsy jazz concert evening with Caranouche |
| Wednesday, July 28 | 8 p.m. String show with the company Lez Arts Cordés |
| Thursday, July 29 | 8 p.m. Rock concert with Six Tease and the Rockets |
| Friday, July 30 | 8 p.m. Screenings / films evening |
| | 23h. DJ night |
| Saturday, July 31 | 7 p.m. Great gala evening |
| | 23h. DJ Dancing |
Details

Written by

News Manager
As COVID-19 grip tightens around the globe it is becoming more and more difficult to conduct traditional caving activities. One after another conference, symposiums and meeting are being cancelled or postponed to 2021 without definitive dates. Below is the list of Karst and Cave - related meetings that has been postponed:
Details

Written by

News Manager
There will be many fantastic excursions. Hurry up to book your ticket! Follow this link to book.
1. Caves of Cerdon + Caves of La Balme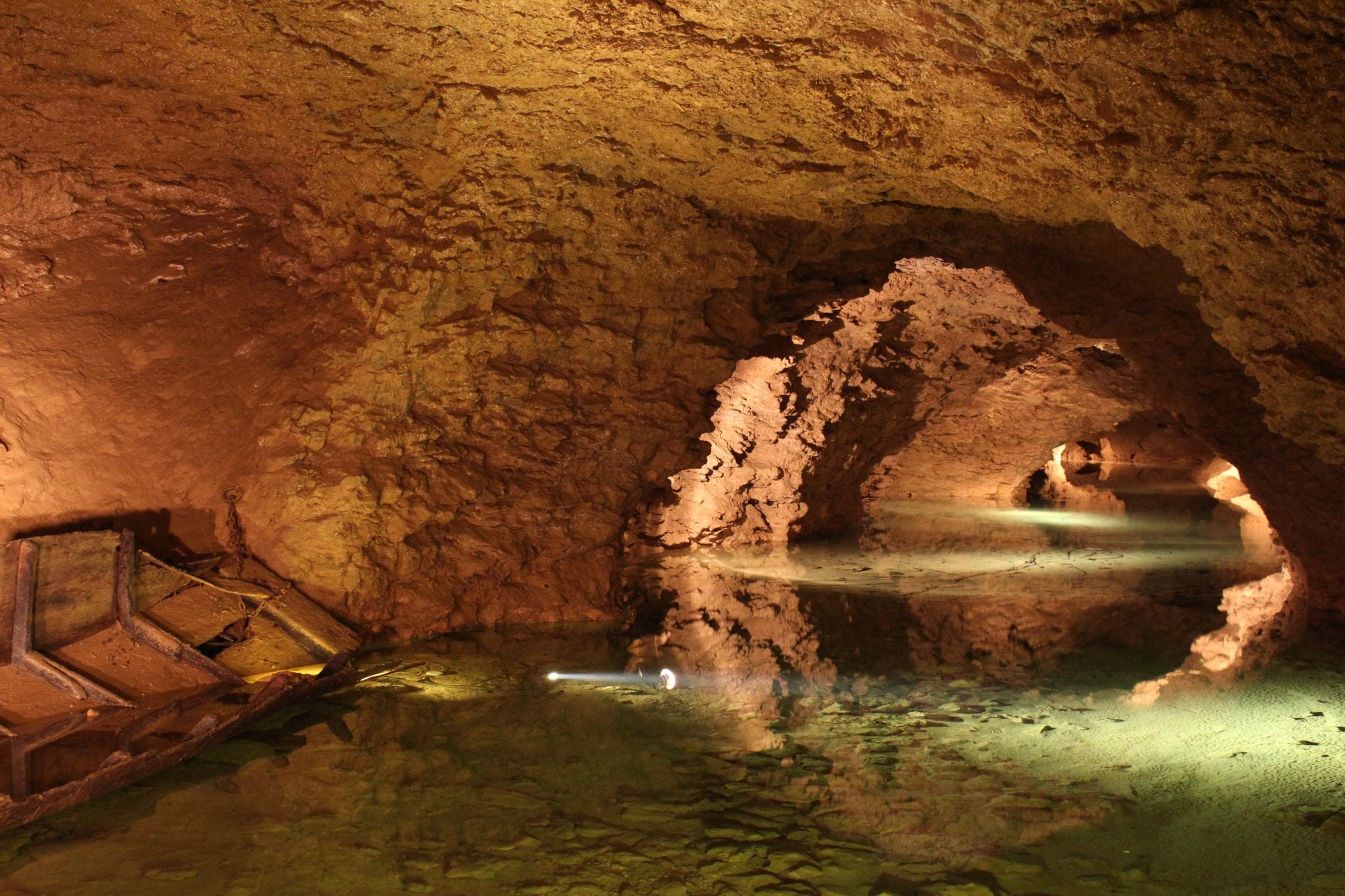 Beautiful area in Southern Jura. This is an outstanding caving attraction. There are two famous tourist caves. The Saint-Julien cave has been available for public since 1930s. Temperature inside is between 0 and 14 °. The cave of Labalme was visited by King François. There is a siphon that was once a cave diving record. More info on this website.
2. Caves of Cerdon + Dinoplagne (Plagne dinosaur trail)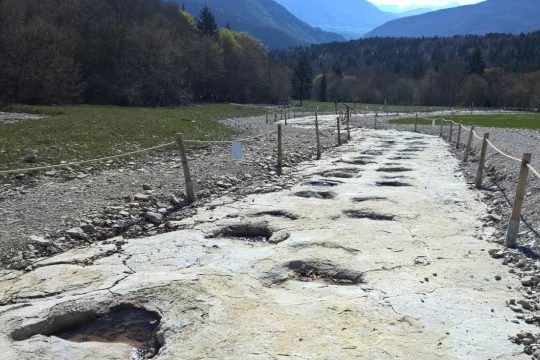 The Plagne sauropod trail: the longest dinosaur trail in the world recently discovered in the South Jura massif. More info here.
3. Cluse des Hôpitaux Geological and heritage excursion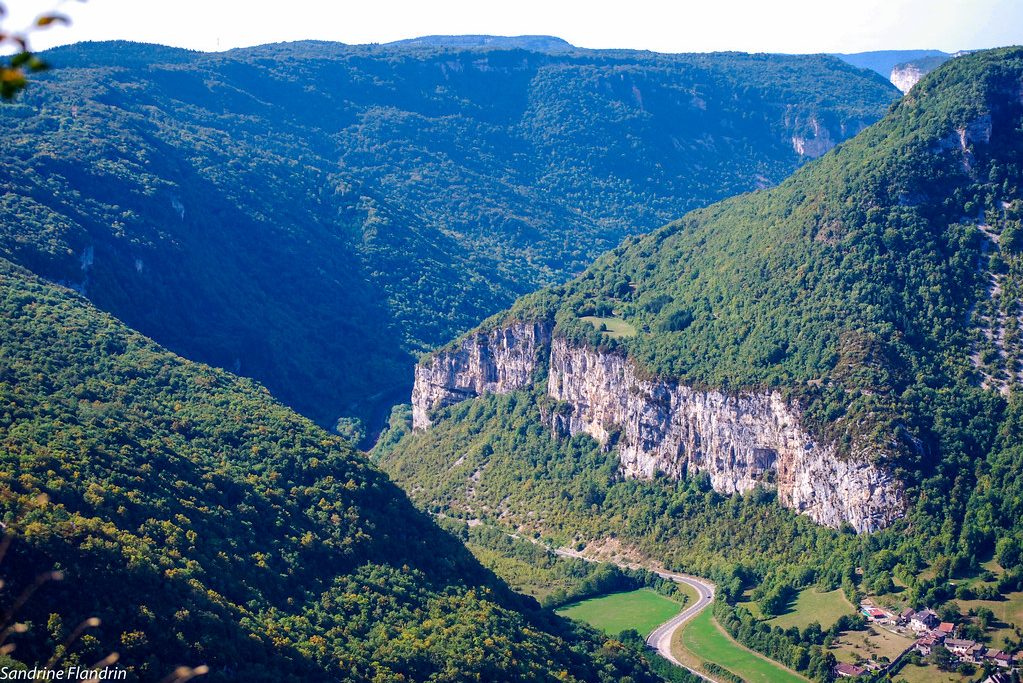 La Cluse des Hôpitaux: a beautiful canyon of 400 m deep with a variety of archaeological and speleological hotspots.
4. Caves of Soyons (village and castle of Crussol)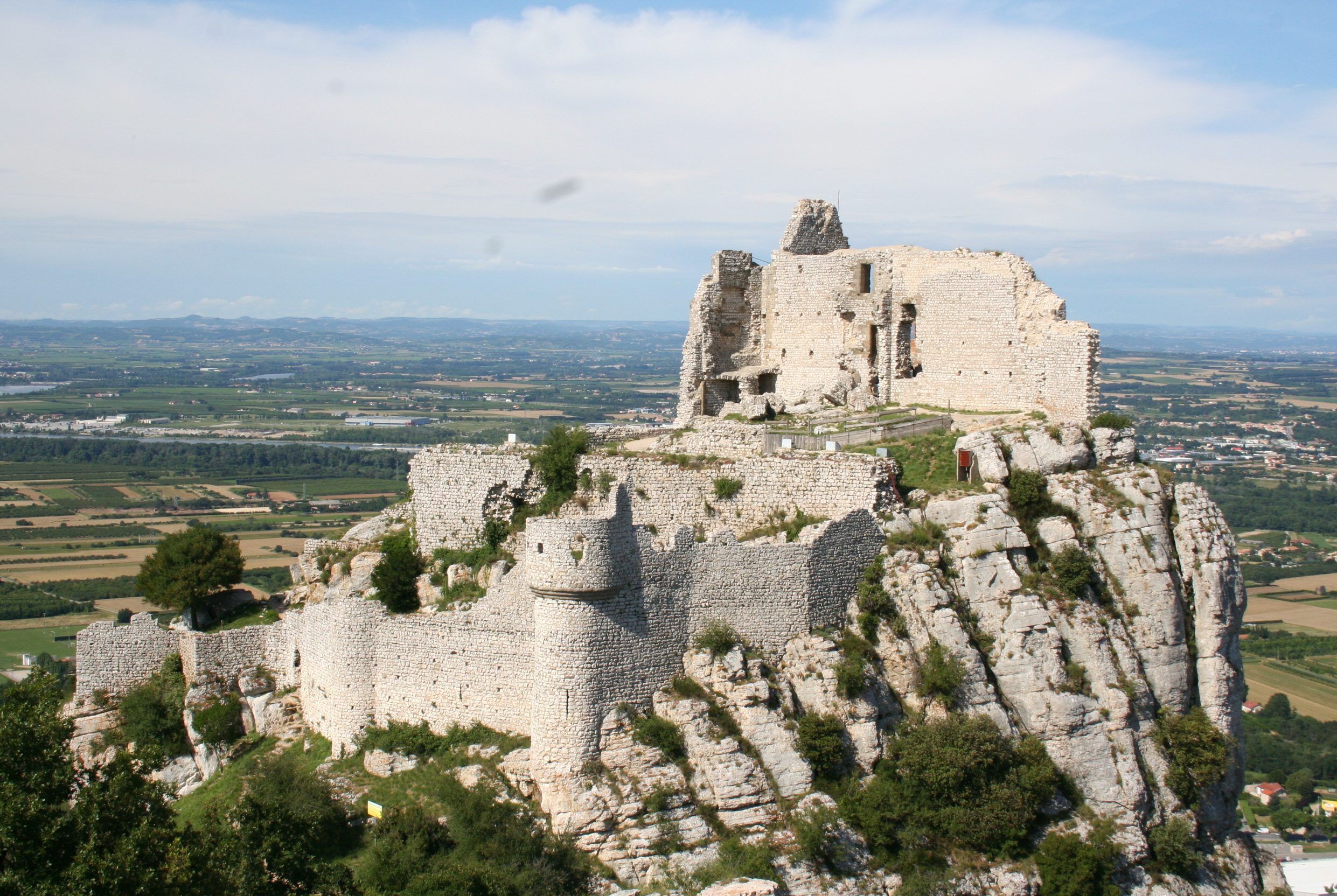 Immerse yourself in this prehistory since neanderthals used to live in these caves over 100,000 years ago till the middle age. This site has a huge archaeological importance. There are two different limestone caves with large network of underground galleries connecting various chambers. One of them is the famous Trou du Renard (foxhole). There are many prehistoric wall paintings, some of which are quite impressive.
The Château de Crussol is a 12th century limestone castle in the commune of Saint-Péray that rises above the valley of Rhône and overlooks its famous vineyards.
5. Choranche caves + visit to the Vercors plateau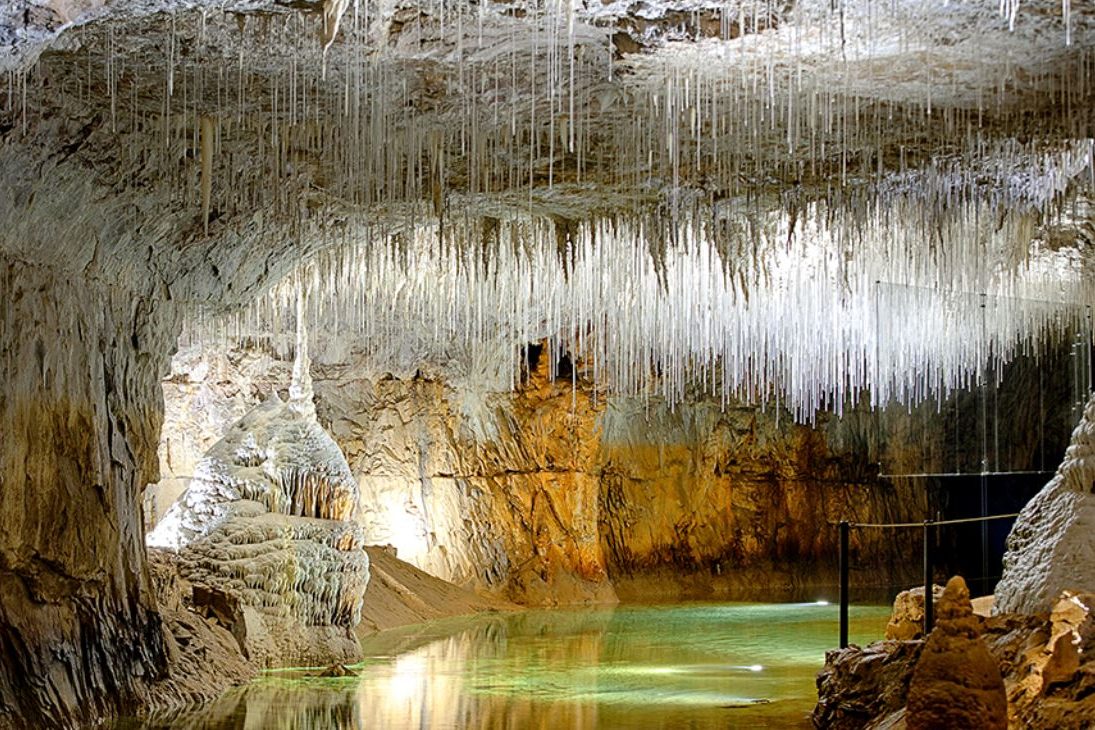 The caves of Choranche, wonder of the Vercors with its new facilities + visit to the Vercors plateau (part of the Coufin-Chevaline network, near the Gournier cave).
6. Caves of Choranche + SAS Méaudre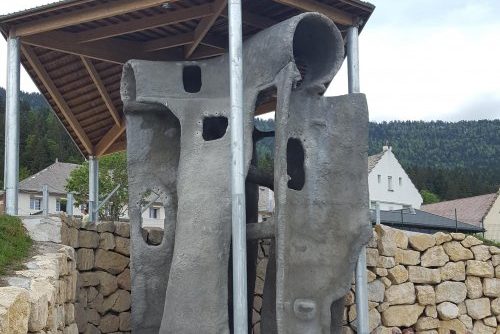 The caves of Choranche, marvel of the Vercors with its new developments.
The artificial caving structure located in Méaudre sur le Vercors was created on the initiative of the French Federation of Speleology under the leadership of José Mulot. It was inaugurated in 2018.
7. Caves of Choranche + SAS Méaudre + Cave of Thais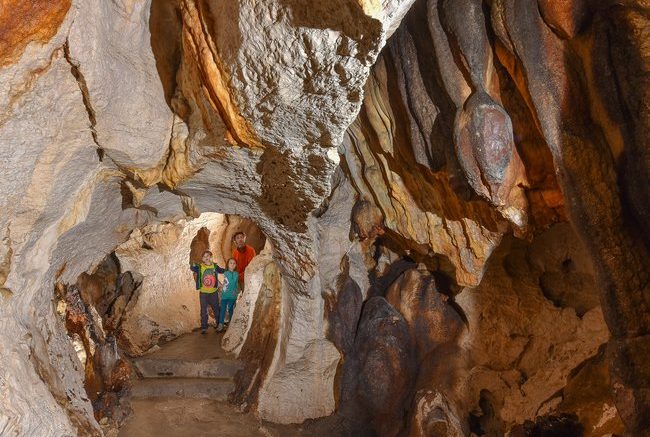 The Thaïs caves are famous for their Prehistory, their siphon, in the picturesque setting of the Bourne gorges, at the foot of the Vercors.
8. Caves of La Balme + museum + walk on the Hières-sur-Amby plateau (LARINA site)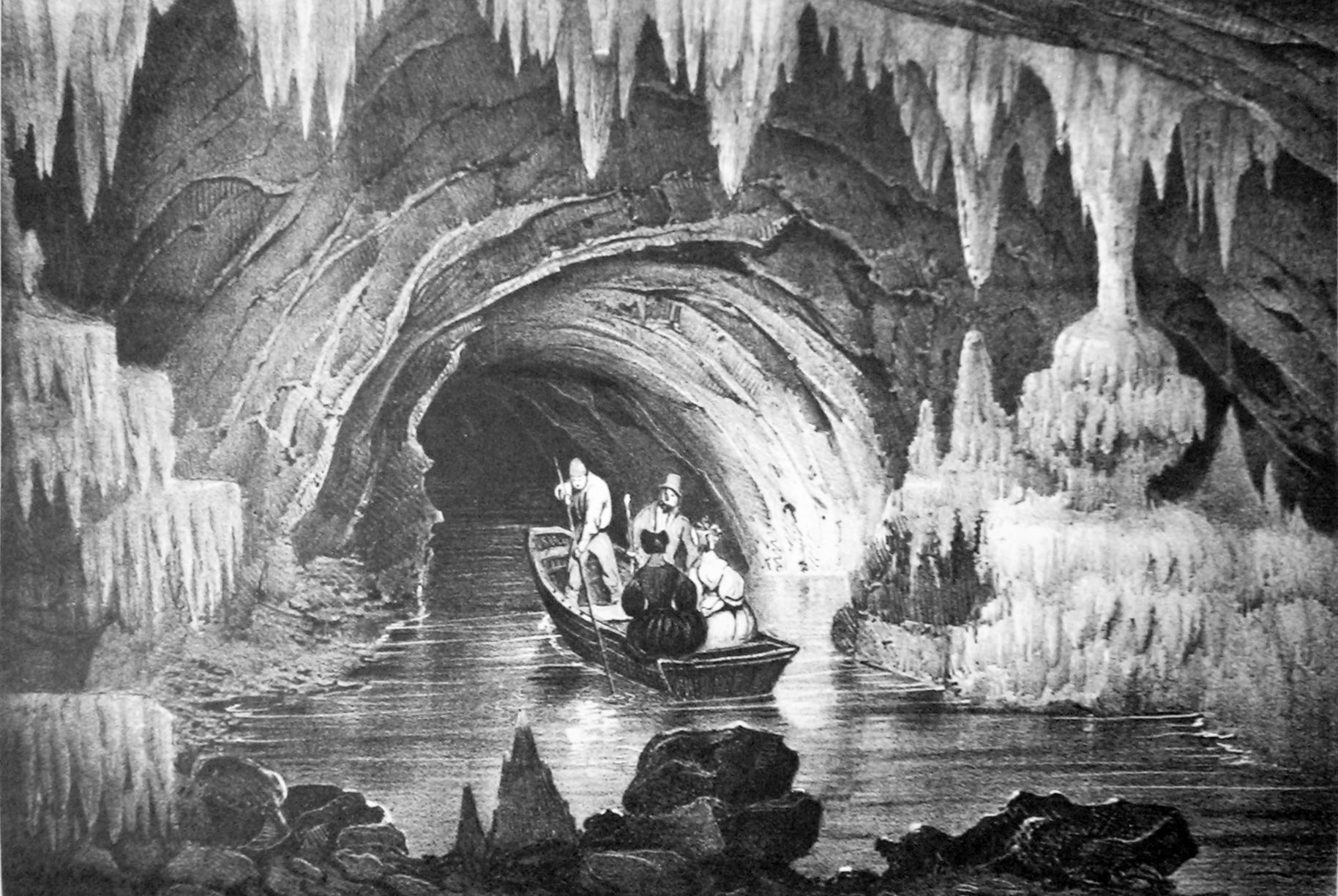 The cave of Labalme visited by King François 1st is a marvel of the Dauphiné. Its siphon was once a record for underground diving.
Hyères sur Amby archaeological museum linked to the Larina plateau. Tabular karst / glacial striations / Merovingian tombs.
9. Sassenage vats (Berger gouffre exurgence) + visit to the Vercors plateau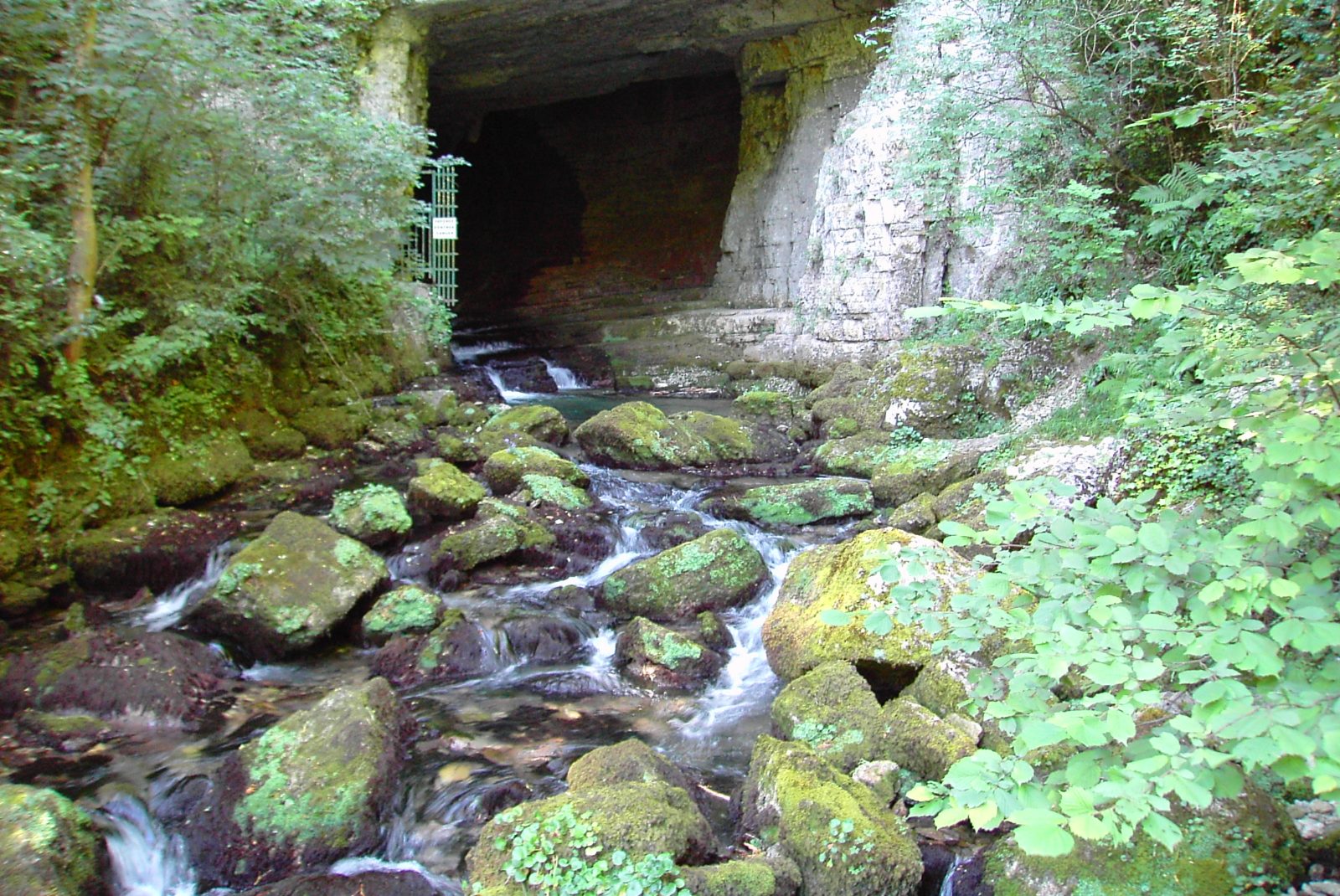 The Cuves de Sassenage, at the bow of the northern Vercors, constitute the exsurgence of the waters of the Gouffre Berger (- 1271m). They offer a tourist route with aesthetic forms of erosion. The visit of the limestone plateau of Vercors with gorges.
10. Visit of Lyon (visit of old Lyon Unesco heritage + traditional meal + confluence museum)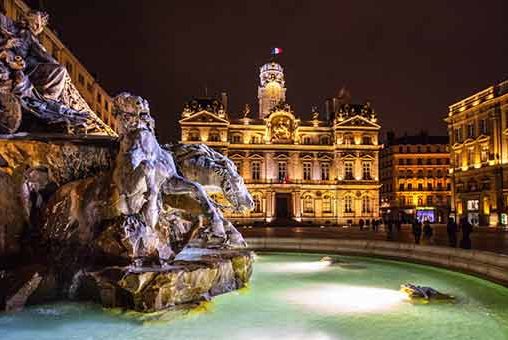 Lyon: trip to Lyon. Visit of Old Lyon (UNESCO Heritage), traditional meal at the famous Brasserie Georges and visit to the Confluence museum
11. Beaujolais (visit Oenoparc)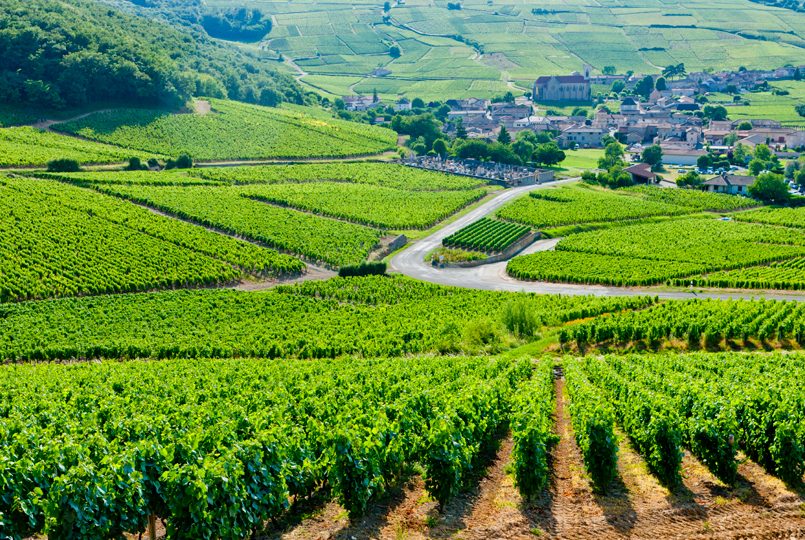 Le Beaujolais: Tasting and traditional catering planned on the Oenoparc site in Romanèche Thorins. Visit of Beaujolais. Geological route in the Geopark (UNESCO Heritage-69)
12. Caves of Azé & Blanot + Solutré Museum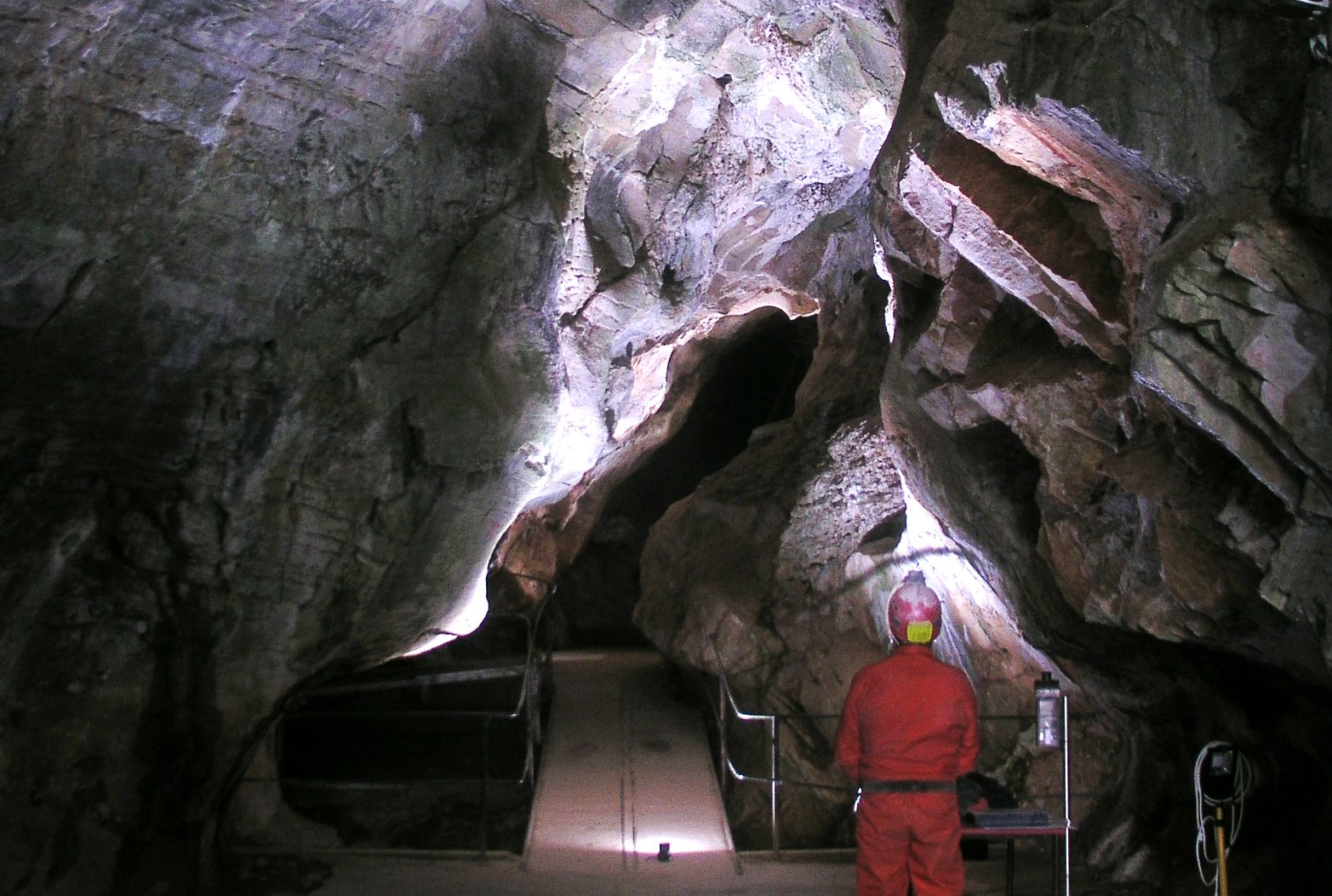 The caves of Azé and Blanot belong to the karsts explored from the 18thth century in the Monts du Maconnais wine region. In Azé, the explorations continue in the prehistoric cave. The Museum of the eponymous site of Solutré-Pouilly is in the middle of the vineyards and offers a panorama of its famous rock.
13. Grottes des Echelles (Chartreuse) + heritage visit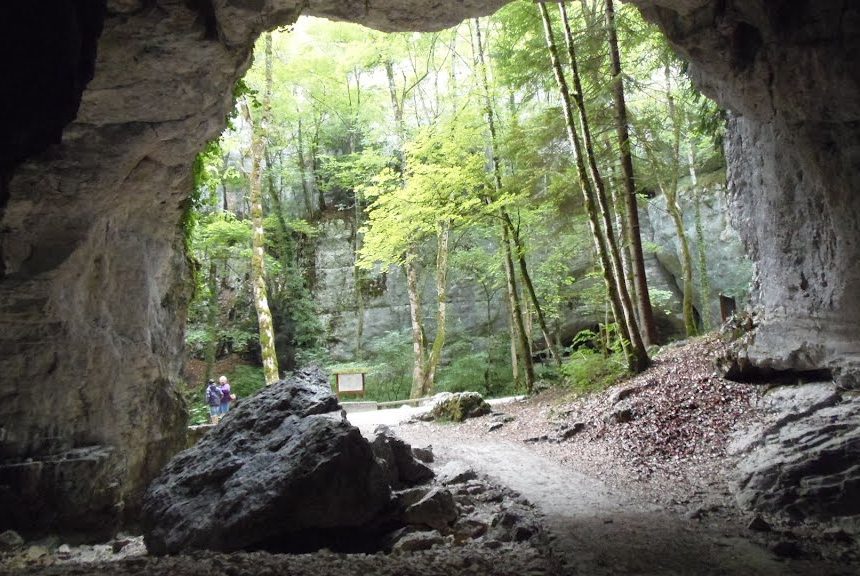 The Echelles cave is located in Chartreuse, not far from the Congress. It offers several sites and underground canyon near the Sardinian way and its monument, recalling the possession of Savoies by the kingdom of Sardinia (attachment to France in 1860; Napoleon 1st will have it replaced by a tunnel in 1804) + visit St Hugues chapel at St Pierre Chartreuse.
14. Grottes des Echelles (Chartreuse) + Museum of the Bear in Entremont-le-Vieux
The Echelles cave (see excursion 13)
The Bear Museum in Entremont-le-Vieux takes us to the distant ages of the Massif du Granier which has a karst network of more than 50 km where the Balme in Collomb served as a hibernation place for thousands of bears caves from - 45,000 years old.
15. Speleological excursion in the Prérouge cave and the water supply basin in the Bauges.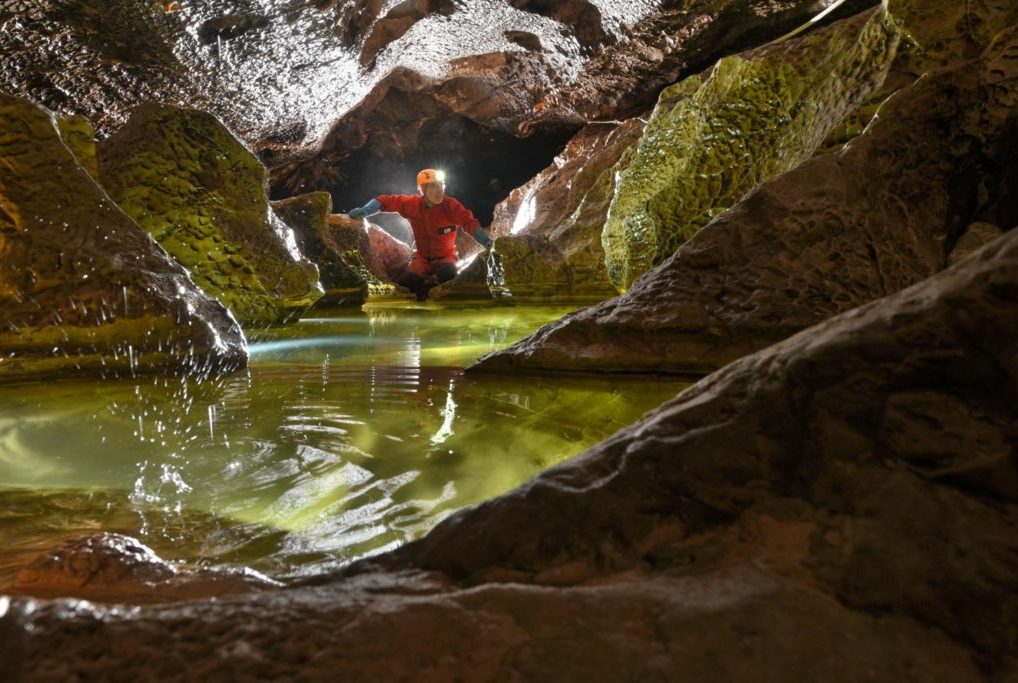 The Pré-Rouge cave and the Bange cave belong to the Massif des Bauges. In these mountains, systems of more than 50 km have been dug and constitute a unique heritage.
Pré-Rouge: quite physical but horizontal speleological activity. Bange: fairly easy underground hike. Above, the Montagny plateau drains water towards the temporary resurgence of Pré-Rouge which feeds the Chéran canyon within the Regional Natural Park.
16. Margériaz karst path (Massif des Bauges)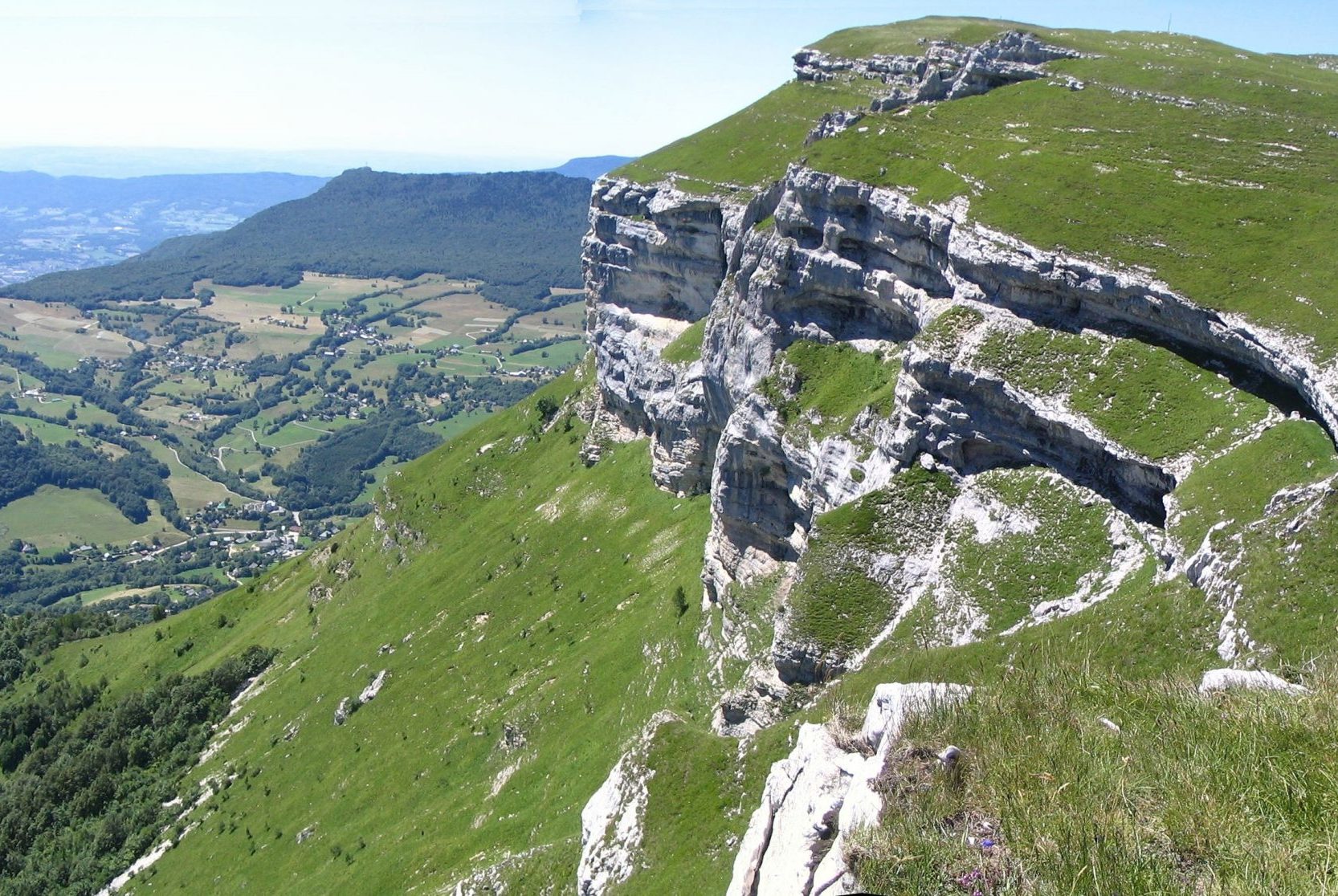 The karst path from Margeriaz to Aillon-le-Jeune allows you to discover the Massif des Bauges and its typical landscapes with views of the internal Alps. From 2 to 4 hours of hiking up to 1600 m altitude with marked route.
17. Suspended path of the Sierroz gorges (Grésy-sur-Aix)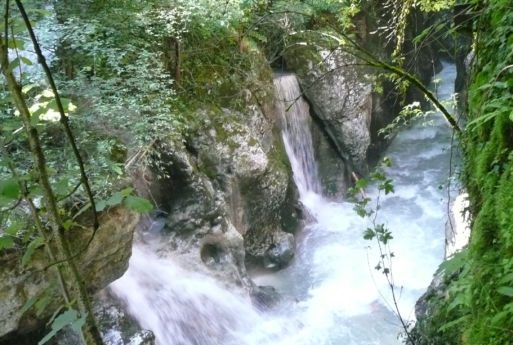 Suspended path of the Sierroz Gorges. Spectacular canyon course near the congress site.
18. Mines and museum of St Georges d'Hurtières
St Georges d'Hurtières mine museum: old iron mine. Children's workshops + an access route (1 hour) to visit the Sainte-Barbe gallery.
19. Circus of Saint-Even and visit to the source of Guiers Vif + museum of the Bear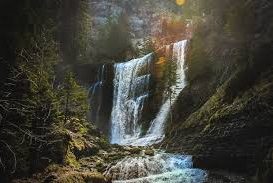 Circus of St Even in Chartreuse. Visit of the sources of Guiers Vivid. At the bottom of the circus, approach these emblematic karst sites alongside systems of more than 70 km. Simple underground visit possible.
20. Caving outing: Grotte de la Diau (entrance area) + walk on Parmelan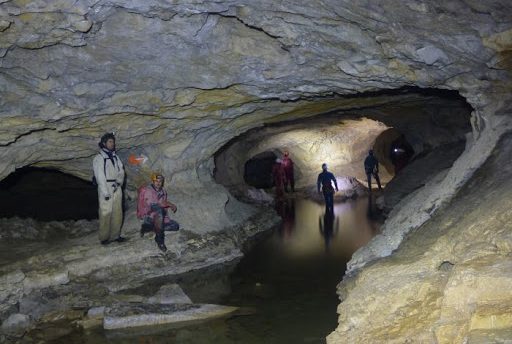 Grotte de la Diau and plateau du Parmelan: easy underground and mountain hike for regular walkers.
Discovery of this massif, the main outlet of the system and the history of the explorations of a 45 km network for 720 m of vertical drop.
21. Excursion to Chamonix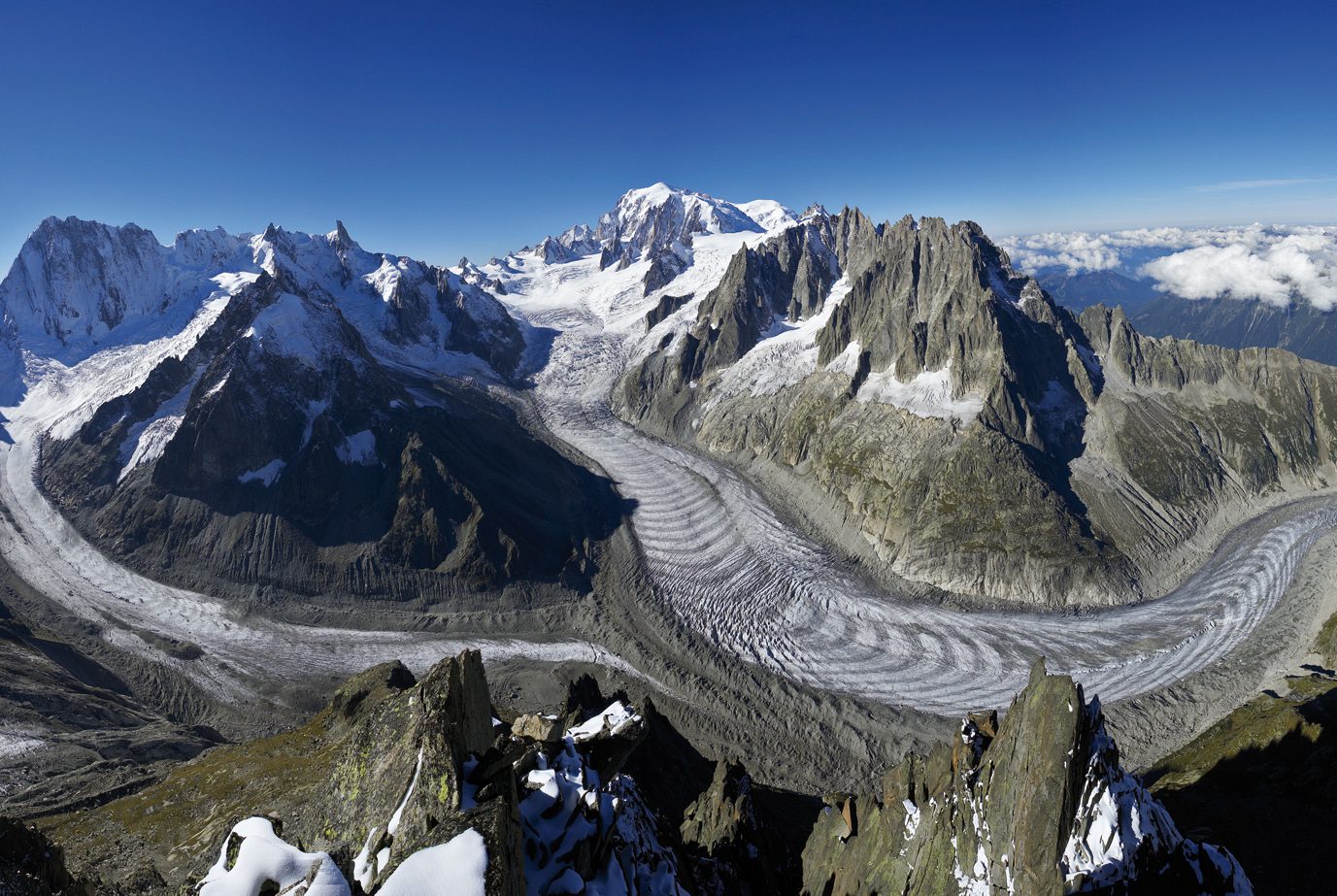 Approach to the Mont Blanc Massif. Visit of Chamonix (possibilities of sea ice excursions, pic du midi,…)
The following text is wholy or partially republished from the original source.
Details

Written by

News Manager
Message from the conference orginising commetee:
Dear Friends, As you are no doubt aware, the COVID-19 virus is spreading around the world. Increasing numbers of restrictions are being placed on travel by governments, employers, and industry to reduce the spread of the virus. As a result, it is not possible to conduct the 16th Multidisciplinary Conference on Sinkholes and the Engineering and Environmental Impacts of Karst (more commonly called The Sinkhole Conference) as originally planned for next month from 20-24 April 2020 in San Juan, Puerto Rico. However, we have arranged with our partners and hotel to reschedule it for 12-16 April 2021.
We have selected April 2021 as the most assured date when the conference can be held with minimal health risks associated with the COVID-19 virus, while meeting our logistical obligations to our participants and partners. This later date also avoids conflict with other conferences scheduled at the end of this year that many of you are already planning to attend.
Here are the most important things you need to know about this change:
The extra time allows us to accept more papers! The proceedings with the papers we have received already will be published and posted digitally as scheduled by the end of April 2020. New abstracts and papers will be accepted for a second edition of the proceedings that will be released during the conference next year. We will soon post a schedule for submitting new abstracts and papers.
If you are a potential sponsor or exhibitor, you now have more time to join us and meet a large group of professionals and practitioners interested in your organization.
The hotel will soon set up an updated registration page where you can reserve your rooms for 2021 at a discounted rate.
On behalf of everyone on the 16th Sinkhole Conference Organizing Committee, we are sensitive to the extraordinary circumstances posed worldwide by the spread of the COVID-19 virus. We hope you and you loved ones are well. We made these adjustments to the Sinkhole Conference to maximize protection of your health and ability to attend, enjoy, and benefit from this great meeting, with excellent colleagues, amid the spectacular karst of Puerto Rico. We appreciate your understanding as we strive to overcome this challenge. For more information and to register, go to www.sinkholeconference.com.
16th Sinkhole Conference Co-Chairs:
Dr. George Veni
Dr. Brian Smith
Dr. Ingrid Padilla
Dr. James LaMoreaux